EJ Jordan Loudspeakers
17 March 2022
Once upon a time, many moons ago, there was the legendary BBC LS3/5 standmount loudspeakers that were the epitome of research and engineering. Even today, 40 something years on, companies like Graham Audio and Rogers still make this speaker model, and arguably have improved upon the original design, as with the Harbeth P3ESR XD.
Then again, sometimes another speaker arrives in a small enclosure, challenging the status quo, and exceeding all expectations. This doesn't happen by chance or by luck, but rather because someone has spent their life's work perfecting a design.
Ted Jordan
The earliest photograph of Edward James Jordan (Ted to everybody who knew him) was taken in 1931 and shows him sitting on his father's knee. Ted is wearing headphones and adjusting a crystal radio set, one of the earliest types of receiver. With his mother coming from a musical family and his father a skilled amateur radio builder, Ted was genetically predisposed for his future career.
After college, Ted joined GEC as an assistant in the radio laboratories. His first hi-fi experience was hearing a full concert orchestra played through an array of GEC 8 metal-coned loudspeakers recently developed by Head of Research, Hugh Brittain. This was the closest approach to live concert sound he had heard. Ted acquired a pair of these drivers and designed a double transmission line enclosure. This was the subject of Ted's first article commissioned by The Journal of The British Sound Recording Association in 1951.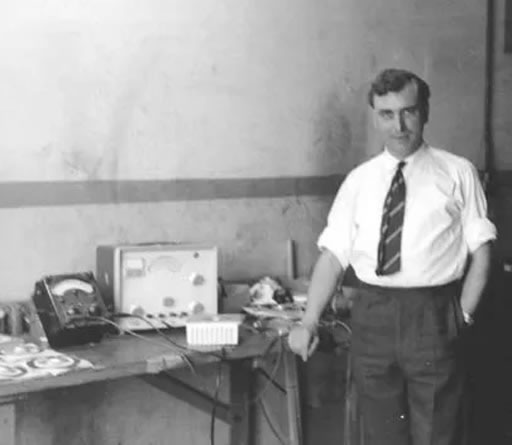 In 1952 Ted joined Goodmans Industries, which at the time had one of the most advanced electro-acoustic laboratories in Europe. Here, he studied every known form of loudspeaker loading and developed new ideas and commenced his seminal studies of cone behaviour. This work resulted in the Goodmans Axiette, a 200 mm driver which was the first of the single cone, truly full-range drivers. Ted subsequently redesigned the entire range of Goodmans drive units and a prototype electrostatic loudspeaker, which exhibited at the London Hi-Fi Show in 1956.
In 1963 Ted's extensive knowledge and experience was brought together in his definitive textbook, Loudspeakers, published by Focal Press. It included first principle derivation of all loudspeaker parameters (now usually referred to as Theile-Small parameters) and became the industry bible. Throughout his career, Ted was regularly published in the technical press and was always generous with his knowledge.
Around this time Ted, together with Goodmans export manager, Lesley Watts, left the company to form Jordan-Watts and develop the famous Jordan-Watts Module. This was an advanced, alloy cone, full-range driver, arguably several decades ahead of its time. It sold successfully around the world for many years, until the company closed in 1978.
EJ Jordan
In 1982, EJ Jordan Designs was formed to develop, manufacture and market Ted's own products, the first of which was the 50mm Module. This unique, allow-cone driver covered the mid and treble ranges, requiring only a bass unit to cover the full musical range, an idea which the mainstream hi-fi industry is only now beginning to appreciate.
A range of Jordan loudspeaker drive units followed, including bass units and the JX92, Ted's famous full-range driver. They appeared in commercial speaker systems from Elite Townshend, Electrofluidics in the UK, Sequerra in the USA, Credo in Switzerland and a revitalised Jordan-Watts company. Ted developed a novel class A/B power amplifier and matching preamp, second-hand examples of which are highly sought after today.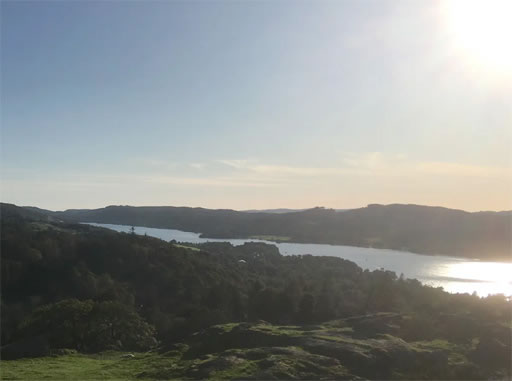 Ted has collaborated with a number of companies, some of which continue to follow his ideas. After a brief flirtation with retirement – and dissatisfied with how his licensed designs were being developed – he picked up the measuring microphone and re-entered the market with a new Jordan full-range drive unit, the Eikona, manufactured entirely in the UK. This proved highly popular; so much so that demand outstripped supply. A mark 2 version was developed, with added refinements, and assembly was undertaken by Scan-Speak. This re-established Ted's long term connections with the Danish loudspeaker industry.
Ted's innovative legacy continues to this day through the company that bears his name and he left new ideas and designs to be developed over coming years.
"Edward James Jordan probably knows more about cone drivers than any other living person, having devoted a lifetime to their design and manufacture."
For more information, please visit: https://www.iglooaudio.co.uk/ej-jordan.html
Jordan Marlow
The Jordan Marlow is a compact, high performance loudspeaker combining the Jordan Eikona full-range drive unit with a furniture-grade cabinet based on pioneering BBC research. It has a detailed, natural sound and large-scale imaging which can do justice to almost any genre of music.
Behind the Marlow's acoustically-transparent grille is the Jordan Eikona, an advanced, alloy cone drive unit that covers the majority of the musical spectrum. Designed by audio legend Ted Jordan, the Eikona's apparent simplicity produces a more natural, realistic sound than the more complicated approach of separate woofers and tweeters.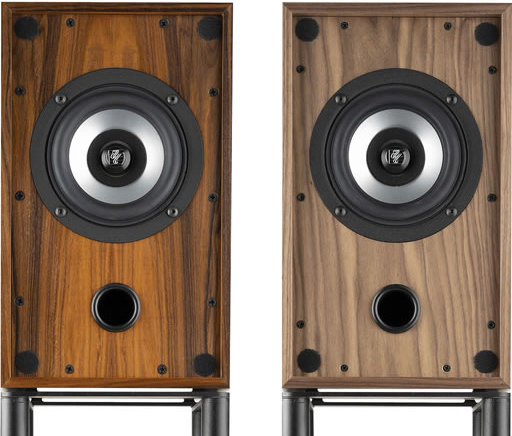 The Marlow cabinet is constructed of thin Baltic birch ply, heavily damped with internal pads and lined with acoustic foam. This type of cabinet looks deceptively simple but is difficult and expensive to make well. The process is closer to making a musical instrument. Each element – wood type, fixture, damping type and placement – is critical. When executed correctly, this attention to detail gives a solidity and naturalness to the sound which is very beguiling.
In developing the Marlow, we kept all the elements of the BBC cabinet techniques and added a few refinements of our own. In particular, we use modern, high-technology damping materials, and the size and tuning of the reflex-loaded cabinet is designed to precisely match the Eikona. At the same time, we have kept the elegant, domestic-friendly proportions of classic UK loudspeaker designs.
This standard edition is wired with Kimber Kable 4TC and fitted with Swiss-made 4mm sockets, which provide a better connection than most binding posts, as well as keeping the appearance clean and fuss-free. Cabinets are currently available in walnut or rosewood real-wood veneer. The loudspeakers are individually numbered and supplied in matched pairs. Each loudspeaker is supplied in a cloth bag which can also be used as a dust cover when the Marlow is installed on a stand.
For more information, please visit: https://www.iglooaudio.co.uk/jordan-marlow.html
Marlow Demonstration
If you would like to hear what a lifetime of work, dedication and accomplishment sounds like, then do call us to arrange a demonstration. We will take you through what is required to hear these speakers at their very best.
Give us a call anytime between 9.00am and 5.30pm (Mon-Sat) on 01892 532995.