Artist Spotlight: Luke Howard
21 February 2022
Australian Music Prize twice-long-listed composer Luke Howard has been described as "absolutely heavenly" (Mary Anne Hobbs, BBC Radio 6) and his music as "an ambient masterclass" (Musos' Guide), but no words can fully capture the potency of Howard's enthralling compositions.
A pianist since childhood, Howard has scored films and performed with artists as diverse as Lior and Jeff Mills, capturing audiences with contemporary classical arrangements that curl and twist around the boundaries of a particular emotion. Though wordless, Howard's songs perform a function unique to music as a medium that of evoking without describing, bringing listeners to a feeling which defies articulating.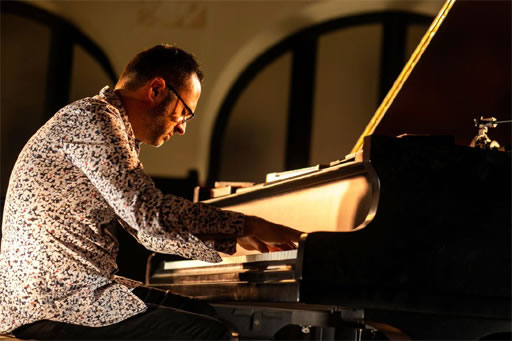 Back home in Melbourne, Howard recently composed music for the short film The Sand That Ate The Sea (nominated for best soundtrack in the 2019 ARIA Awards) and the theatre work The Shadow Whose Prey the Hunter Becomes (Back To Back Theatre). He has worked with choreographer, Juliano Nunes on pieces for the Royal Ballet in Covent Garden, and the Atlanta Ballet.
Howard is one of Australia's foremost practitioners of contemporary classical music whose work continues to captivate audiences worldwide.
ATC caught up with Luke Howard to find out a little more, please visit: https://atc.audio/category/hifi